Dr. Kiker introduces Stem Cell therapies and why he is so passionate about the process and results. 
Regen Doctor delivers the best regenerative healing and aesthetic rejuvenation whether you desire stem cells, PRP, IV therapy, NAD+, thread lifts, microneedling w/PRP or traditional injectables such as Botox, Dysport, Restylane or Juvederm fillers. Our expertise in medical weight loss, bio-identical hormone replacement, and sports medicine helps our patients realize maximum potential and live their best life now.
LOOK GREAT + FEEL GREAT
Regen Doctor is the area's only provider of this revolutionary technology. Stem cell injections and PRP (Platelet-rich Plasma) treatments are our most popular procedures and deliver 100% patient satisfaction. Our passion is to get you out of pain, looking great and living your best life now. We do this by offering realistic expectations, a holistic approach, and by building real, long-term relationships with our clientele. Thanks for checking us out. Welcome to the Regen Doctor family. Remember, YOU ARE THE MEDICINE.
Featured Treatments
Cutting edge therapies that heal and restore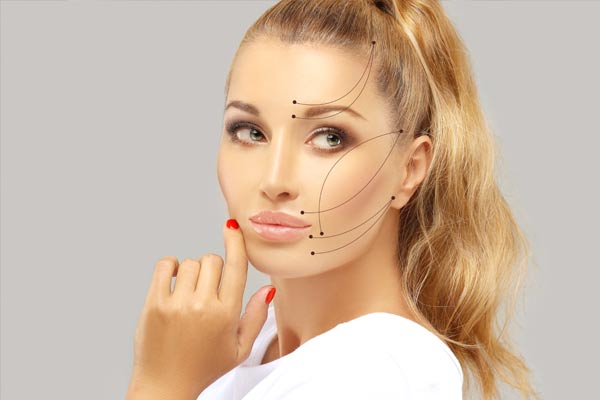 Regenerative Thread Lift
A more affordable and less invasive alternative to a surgical facelift, Thread Lifts offer impressive results with almost no down time. 
Stem Cell and PRP
REGEN DOCTOR is a cutting-edge provider of stem cell treatments and platelet-rich plasma for joint repair, facial rejuvenation and many types of injuries and diseases.
Leaders In The Field Of Medicine
Our Regenerative Medicine Specialists are experts in the field of stem cell, allograft, and PRP (platelet-rich plasma) treatments. Our providers believe in using natural regenerative properties to help heal and rejuvenate. Rather than relying solely on surgical treatments or steroid injections that may mask symptoms of an underlying condition, we strive to unlock your body's own healing power to eradicate the cause of the problem. Many health and cosmetic issues can be treated with regenerative medicine. In addition to cryopreserved allograft solutions, cells from your own bone marrow and fat can be harvested, separated and reintroduced into problem areas whether you need joint repair or facial rejuvenation. All of our procedures are done on an outpatient basis, meaning you won't need an overnight stay at the hospital.
"From Dr. Kiker to the entire Regen Team, I was met with warmth, knowledge and understanding. I'm particular about who I let touch my face and trust everyone at Regen Doctor."
"My experience with Regen Doctor has been excellent.  The place has a family feel and all that work there are kind personable and highly skilled. My main practitioner is Scott. He is professional and has probably the best esthetic sense of anyone I have recieved facial procedures from. A real artist."
"Dr Kiker immediately helped me regain my comfort. He is a very kind and compassionate physician and I am grateful for his knowledge and expertise. "
What are you waiting for?
Schedule a consultation today!